May 25, 2023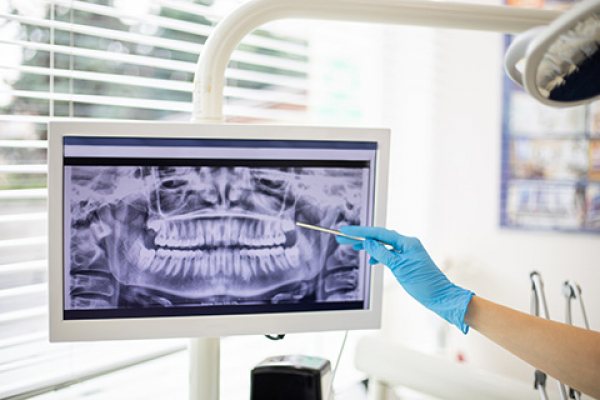 The researcher of the Universidad Internacional Iberoamericana (International Iberoamerican University) (UNIB), Dr. Julién Brito Ballester, in collaboration with professionals from other universities, proposes a system for the detection of conditions and diseases in the field of periodontology.
Within the past decade, artificial intelligence has been used to achieve advances in dentistry, especially in the area of periodontics. However, their detection, localization, classification, and segmentation have not been specified in detail. Because of this, they have devised a system for the detection and storage of periodontal conditions via artificial intelligence and X-ray images.
The proposal is based on a "lightweight Mask RCNN" model to classify and localize endo-periodontal lesions in X-ray images. The objective is to obtain traditional medical images that can be further processed to visualize possible injury or injury-prone regions. The main purpose is that any dentist, no matter how novice, can detect these conditions.
The proposed mechanism provides multiple disease prediction by obtaining anchor boxes. In addition, hyperparameters are tuned to further improve model performance and obtain accurate predictions. It also detects periapical lesions that are difficult to recognize by other existing methods due to the complex nature of the radiographic images. Images are preprocessed using CLAHE to enhance contrast and reduce noise for better performance. It is also tested on a customized dataset with annotated disease labels. The masks are generated based on the annotations provided, which are then used to train the artificial intelligence to refine the detection and categorization of injuries, conditions, and diseases.
To achieve the purpose of the research, professionals from different disciplines are needed, which the Universidad Europea del Atlántico (European University of the Atlantic) (UNEATLANTICO) has sponsored the research.
If you want to learn more about this fascinating study, click here.
For further research, check the UNIB archive.
Lastly, the Universidad Internacional Iberoamericana (UNIB),offers the Master in Project Design, Administration, and Management. A program that is aimed at professionals who wish to immerse themselves in the field of Projects in a responsible way and with a high discipline of study to form innovative professionals with high social and scientific commitment.