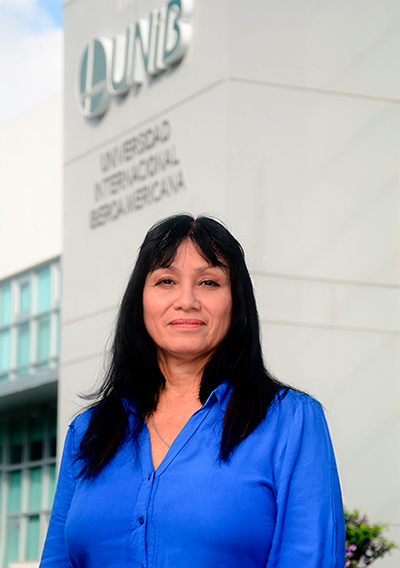 Welcome to the Universidad Internacional Iberoamericana (UNIB), located in Arecibo, Puerto Rico. For the Rectory, it is an honor to invite you to learn about the programs offered that will contribute to the professional growth that you so desire. In addition, these courses can be taken from the comfort of your home or your favorite space.
UNIB is an institution with vast experience in the development of programs focused on the student as the center of knowledge, for which it uses emerging technology as the main tool, always at the service of the student community. Likewise, this system will allow you to insert yourself and contribute to the growth of your country of origin. The great international family of UNIB maintains the faithful commitment to take education and knowledge beyond borders using a distance model that respects diversity and interculturality. Likewise, you will find teachers and administrative staff committed to education who will guide you during the course of your studies.
We currently have 15 master's degrees and two doctorates, and we continue working to expand the academic offerings you need. Among our curriculum, you will find programs that deal with Environment and Sustainability, Innovation, Business and New Technologies, Language Sciences, Education and Communication, Health Sciences, and Projects.
I invite you to contact us, so that we can guide you and offer you the opportunity to join UNIB, with the aim of growing together as global citizens in the face of successive changes and new ways of social coexistence.
Education and knowledge are the trump card for personal and professional success in a constantly evolving world.
Dra. María del C. Rivera